The Kingsley DDA serves Kingsley, a rural village in Paradise Township, Grand Traverse County, in the state of Michigan. With a population of around 1,500, Kingsley has an excellent school system, diverse businesses, and a convenient central northern Michigan location; all with that quintessential hometown feel.
This website provides more information about Kingsley with the help of the Kingsley Downtown Development Authority (DDA).
By definition, a downtown development authority (DDA) is a type of tax increment finance (TIF) authority available to a city, village, or township. Typically, a DDA captures the growth in tax revenue within a designated development area for use in financing various public improvements within the designated area.
The DDA District roughly includes the industrial park and business corridor on M-113 as well as Brownson Ave.
Since its founding in 2003, the DDA has accomplished many things as an organization, often in partnership with other local groups: 
•  Actively works to attract new business to town
•  Removed and redirected power poles along M-113 to make the downtown more attractive, charming and safe
•  Led and financed streetscape project on Brownson Avenue, including light fixtures and light poles, roads, curbs and sidewalks
•  Purchased and maintained an ongoing banner program for downtown to help promote local events
•  Participated in turning the KMP building into The Rock of Kingsley Youth Center
•  Instrumental in establishing the Kingsley Industrial Park
•  Took the lead to contact MDOT for approval to start the process of adding the four-way stop to the main intersection, reducing accidents and commute wait times
•  Worked to beautify our downtown with planters, benches and more
•  Purchased and Installed the fly-fishing mural at the main intersection in Kingsley
•  Provided electrical upgrades and improvements to Brownson Park to allow food trucks and other vendors
•  Accelerated our bond payments to pay off debt early and save taxpayer money
•  Hosted a visioning session to lay the groundwork for future Kingsley growth
•  Assisted with improvements to Veteran's Memorial Park
•  Involved in the purchase and demolition of Kingsley Cooperative buildings
•  Supported securing the site for the new library building 
And more!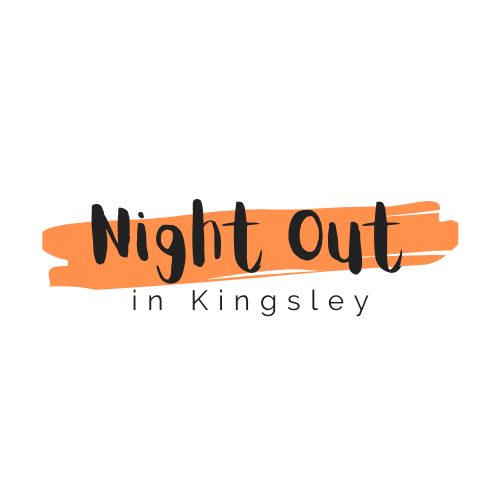 The DDA presented Night Out in Kingsley during the summers of 2021 and 2022. These events were created to help breathe new life into the Kingsley Farmers Market and to help the community gather in a safe outdoor space.
The events were hugely successful, creating fun-filled, family-friendly events that brought together local businesses, the Kingsley Market, food, entertainment, classic cars and more.